Ment. Condition


Leading With Identity
Shift your reality by developing the mentality of an identity-led professional or business owner.
Have you ever tried putting on a pair of pants that were simply too small for you? If so, I bet your initial thought was, "I need to lose weight!" or "Did these pants shrink?"
This knee-jerk reaction is the result of our programming that teaches us to either blame ourselves for being "too big" or to expect people or spaces to grow.
The challenge with this frame of thought is that it leads with assumptions about how we or others "should" be, which often interrupts the flow that allows us to show up as our most authentic, authoritative, and abundant selves; the version of ourselves that we need to build powerful, impactful, and sustainable careers or businesses.
Aligning ourselves with an identity-focused mentality helps to shift our paradigm in a way that enables us to create the reality we see for ourselves — both in our lives and professionally.
Reshaping your


reality through mentality
Mentality is not simply about the way you think, but about the condition of your mind. It is the element of your being that is single-handedly responsible for shaping your reality. This means that if your career or business is not positioned the way you desire for it to be — more than likely — there is some part of your mental conditioning that is blocking your identity flow.
The key to unblocking this flow is to develop an identity-first mentality, which will reshape your reality by helping you to show up in the most authentic, authoritative, and abundant way possible.
Ment. Condition is a 3-part intensive that will aid in reshaping the reality of your career or business by helping you to develop & maintain an identity-first mentality.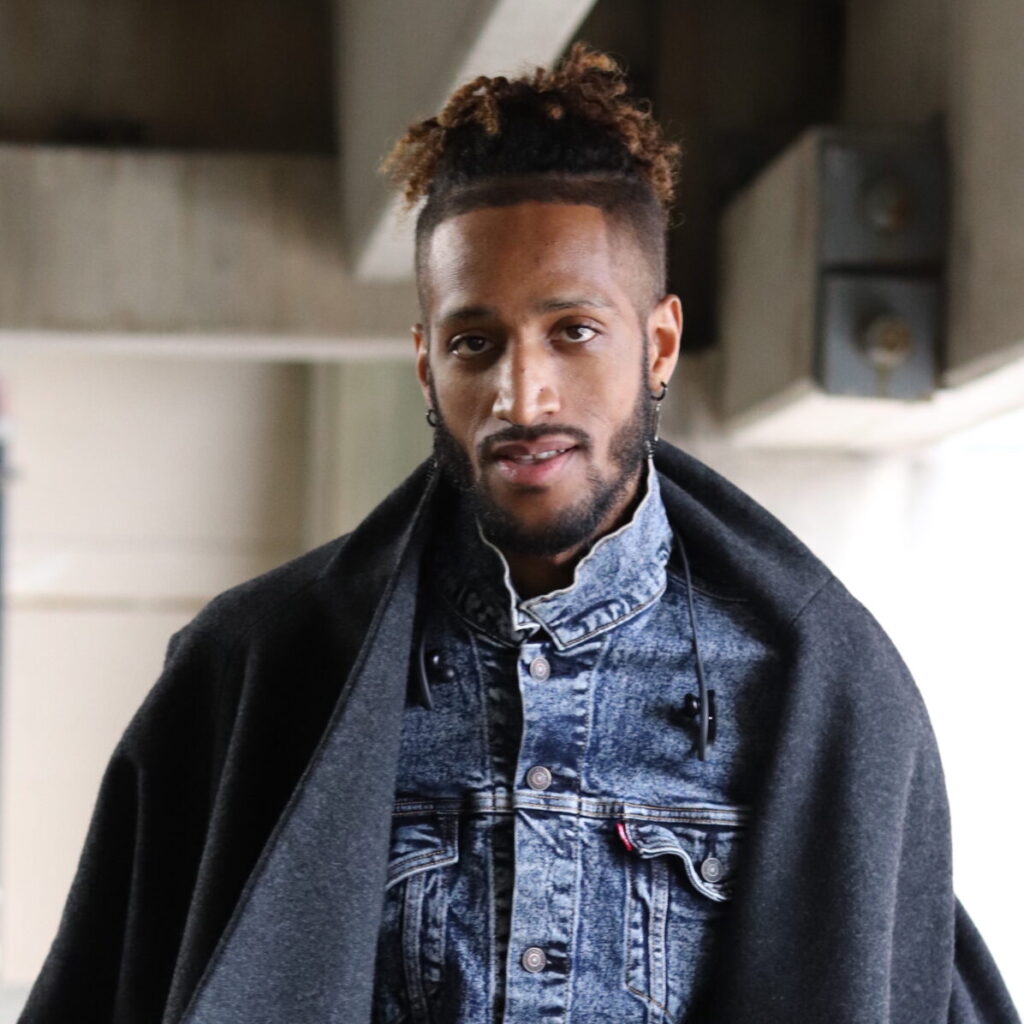 "I got tired of always feeling anxious."
I'm Michael Andrew Weston, your Ment. Condition mentor.
I used to have a terrible relationship with my own value. I was constantly worried that I wasn't as competent or knowledgeable as I thought I was. This resulted in me dealing with crippling anxiety that prevented me from performing tasks as simple as sending an email in fear that I'd say the wrong thing or cause some irreversible damage.
I got stuck in a cycle of anxiety-fueled procrastination that started to negatively impact my business — and ultimately my income. I tried telling myself, "You're going to be broke if you don't get to it!" However, money wasn't enough to motivate me either. Then it happened… I went completely broke; I'm talking, "How am I going to eat?" broke! And guess what?! I still wasn't motivated! In fact, not having money only intensified my anxiety.
One day, though, I got tired of always feeling anxious. So, I opened up to a close friend about my anxiety who, in turn, asked me a question that shifted my course. He asked me, "What are you afraid of?" The answer: I was afraid that I would fail. This fear became a self-fulfilling prophecy that caused self-sabotaging behaviors, which kept me from having what I desired.
My mind was conditioned to anticipate disappointment. So, I would subconsciously undermine my own authority and disappoint myself before people or circumstance could. Such a deeply-embedded belief couldn't be undone with simply "doing" things differently. It required a complete reconditioning at the mentality level.
This is why I've developed Ment. Condition; to share with you the tools I used to shift my own reality and to aid me in consistently showing up as the most authentic version of myself.
Here's what we'll cover in
Ment. Condition

...
Session One:

"Value Appraisal"
One of the fundamental principles I teach is that "you are the sum total of your values." What I mean is this… To know who you are at your core, you must have a deep understanding of and connection to your values. This is the only way you'll be able to develop the mentality that aligns you with your authentic self and enables you to operate in abundant authority.
This session, Value Appraisal, equips you with insight that will aid you in tapping into your core identity (i.e. your Supernormal) so that you're fully aware of the value you bring to your professional relationships with companies and/or clients.
Session Two:

"Information Architecture"
During my time working in user experience design, I learned the process of information architecture in which content is structured and contextualized to make it easy for users to complete tasks. This principle is applicable to understanding how to properly contextualize scattered thoughts, ideas, or concepts when developing an identity-first mentality.
In this session, Information Architecture, I will share principles to aid you in evaluating, appropriating, and organizing thoughts & ideas you have for your career or business.
Session Three:

"Decisions, Decisions"
Your decisions and reactions are the difference between a repeated cycle or a new reality. Knowing how to navigate moments of decision is key to shifting the course of your career or business and giving others the authentic expression of who you are.
This session, Decisions, Decisions, will equip you with tools to hack into your decision-making process to help you take steps toward reconditioning your "autopilot" state of BEING.
How you know


Ment. Condition is for you...
Ment Condition is designed for any professional or business owner who desires to develop an identity-first mentality and an identity-led career or business.
You're the ideal participant if you've felt…
Limited in your career or business
Like there's something "more" but you just can't tap into it
Overwhelmed by the many moving parts of your career or business
Confused about how to integrate yourself into you career or business
This intensive is for you if you're ready to…
Change limiting beliefs & behaviors
Access new dimensions of your identity
Create a flow for the many moving parts of your career or business
Lead with identity in your career or business
How much is


Ment. Condition?
Ment. Condition is free of charge.
There will be three LIVE one-hour virtual intensives.
Making the


Ment. Condition Commitment
Get access by committing to the process.

Often when something is offered for free, it is treated with little regard and is not prioritized. Because I am serious about working with individuals who are dedicated to deep introspection, understand the power of investment, and are intentional about discovering their truest identities, I am making this offering available to individuals who are willing to commit to the process in its entirety.
This means committing to…
• Attending all sessions
• Completing intensive assignments
• Actively integrating principles into your life, career, and business
To make this commitment and to gain access, complete the form below.
Access to Ment. Condition is no longer available.
Ment. Condition

will take place in March 2022.
Session One:

"Value Appraisal"



March 16, 2022 at 6:30pm (EST)
Session Two:

"Information Architecture"



March 23, 2022 at 6:30pm (EST)
Session Three:

"Decisions, Decisions"



March 30, 2022 at 6:30pm (EST)
"Oh no! What should I do?"
If you're interested in participating in the next round of Fresh IDEAntity, you should fill out the form below. This will place you on the waitlist so that you're among the first to know when new dates are available.