Find your flow;
Yield results.
The Creative Space


Indianapolis, Indiana
Unblock


Your IdentITy Flow
Are you ready for a harsh truth? Ready or not, here it comes!
The reason why you're always tired, overwhelmed, and disconnected is because you're out of sync with your identity. You're overextending yourself, questioning your value, and wondering when your work is going to pay off because you've not found your own flow. So, you've resorted to the one that someone or something else has created for you.
Your flow is the innate, instinctive part of you that sets you apart and that informs your decisions. Your flow is your IT factor that helps you attract the things, people, and experiences that will enhance your life and allow you to fully express who you are.
When your career or business gets ahead of you (i.e. when you're wearing yourself out to keep up with it), that's a sign that it's time to realign and reintegrate. In order to do this it is necessary to step away from that familiar, counterproductive flow and immerse yourself in a fresh environment to gain expanded perspective & to reconnect to your Supernormal self.
The IdentITy Retreat is your opportunity to step away from
"the norm"

and explore

"the Supernormal."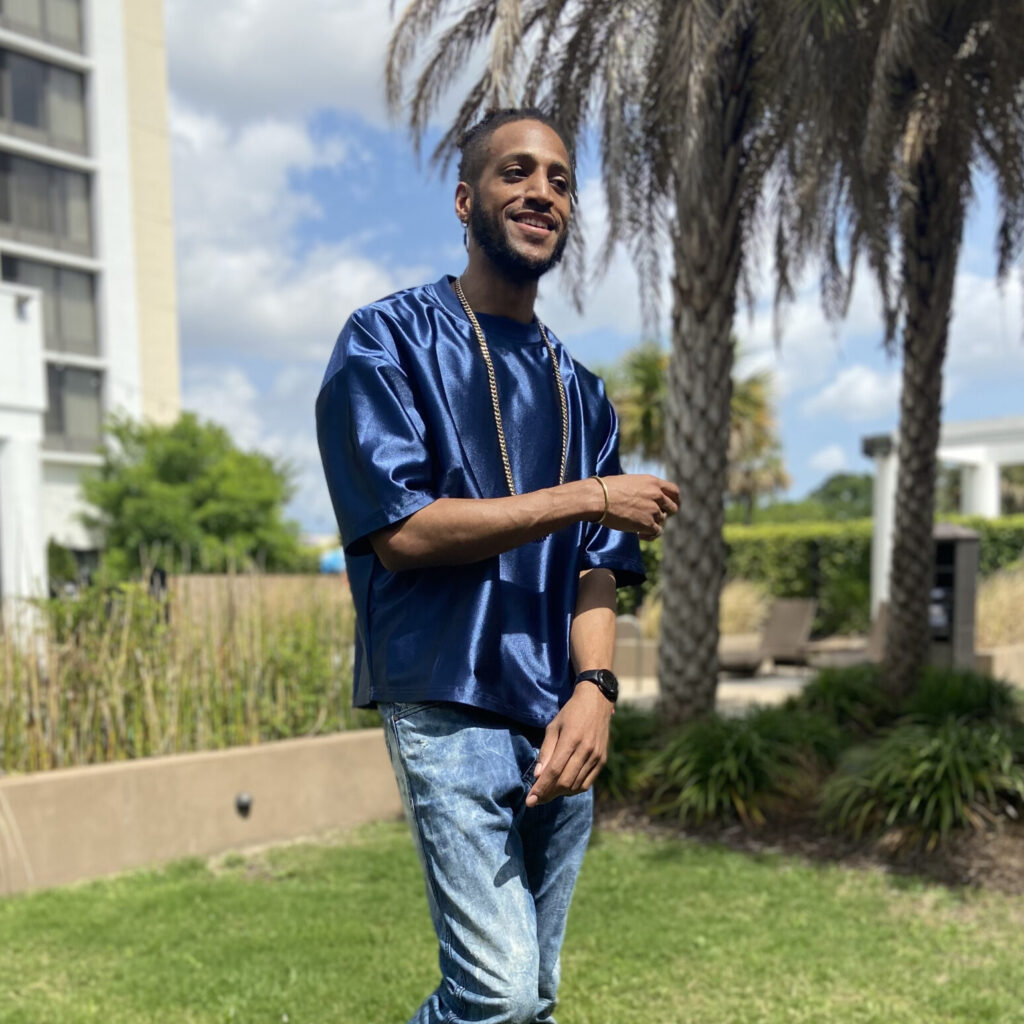 Hi! I'm Michael Andrew Weston.
I have the pleasure of being your host & mentor for The IdentITy Retreat.
Feeling trapped and blocked up are not unfamiliar experiences for me. The kicker is that most (if not all) of this trapping or blocking was my own doing. I sought to blame other things and people in an attempt to shift responsibility when all along, I possessed the power of flow.
I've learned that shifting responsibility was a byproduct of my inability to see myself clearly; to understand my value. I'm not talking about vanity-level value that's measured by another person's standards. I'm talking about a core-level misalignment; the kind that left me constantly overextending myself to feel "valuable" to the point of wear out.
Here's the key lesson I had to learn though… An inability to assess my value also rendered me unable to find my flow. The challenge in that is the fact that flow is the thing that helps us manage what we currently have and to build enough momentum to get what we desire. I struggled with both of these things. Not only was I always too overwhelmed to consistently show up in my life but my life wasn't reflective of the abundance I claimed to live in.
I decided that I was done living such a misaligned life. So, I took radical steps to release myself from the cycle of self-sabotaging behaviors that kept me in a constant state of "overwhelmth." The tools and insight I gained doing this work are what I'm sharing at the retreat. They have drastically and positively affected every area of my life — including my business.
Here's what we'll cover during
The IdentITy Retreat

...
What to expect


during The IdentITy Retreat...
This weekend retreat involves a carefully curated list of interactive exercises, expert presenters, intensive training sessions, and other surprises.
Here are some details about the weekend…
Attendees
I am only able to accept 15 attendees for The IdentITy Retreat. I wanted to carefully curate a group of professionals and business owners who understand the power of identity work and are fully dedicated to finding & navigating their flow.
Should you be an attendee at the retreat, you'll be surrounded by a diverse group of like-minded individuals who are creative, intuitive, and focused.
Featured Sessions & Presenters
Defining Your MarkIT
Presented by Michael Weston
Identity Strategist, Supernormal
Financial IdentITy
Presented by Clifton Pettyjohn
Clarity Coach, transformYOU institute
Handle IT With Care
Presented by Temara Payton
Owner, Eighty One Face + Body
Atmosphere & Attire
Yes, it's a retreat. However, it's not the "t-shirts & sweatpants" kind. Neither is it the "dress to impress" kind. The focus of the entire weekend is about you connecting to your core identity. So, though we do have an agenda, the retreat atmosphere will be heavily attendee led. This is YOUR retreat that I'm helping to facilitate.
I want you to pack a wardrobe that expresses who you are to the fullest. Keep in mind, though, that during the retreat you'll become more of who you are and the "you" that you've known will probably evolve into something beyond what you can currently imagine. So, you may want to pack some items that, perhaps, you've been afraid or hesitant to put on because you've wondered if it's "too much."
Also, bring some shoes you can dance in! 😏
How much is


The IdentITy Retreat?
Here are the 3 levels of access...
This level includes…
• Access to Framework I & Framework II
• Access to all retreat IdentITy Sessions
• Retreat materials and special gifts
Includes Basic Access benefits plus…
• Access to the Blue Fashion Party
• 6-month access to identity-focused community
Includes Advanced Access benefits plus…
• One-hour one-on-one Identity Discovery Call
• One month of provisional consulting via Voxer app
(No payment required to apply)

Want to attend
The IdentITy Retreat

?
The application will be open until June 10, 2022.
Before applying, please review the information below.

• Only 12 attendee slots are available.
• No payment is due at the time of application.
• This is only any application and does not guarantee attendance.
• I may schedule a 15-minute call after you apply.
• If approved, a 30% deposit will be due to secure your slot.
• Full payment will be due by June 17, 2022.